Parish Shop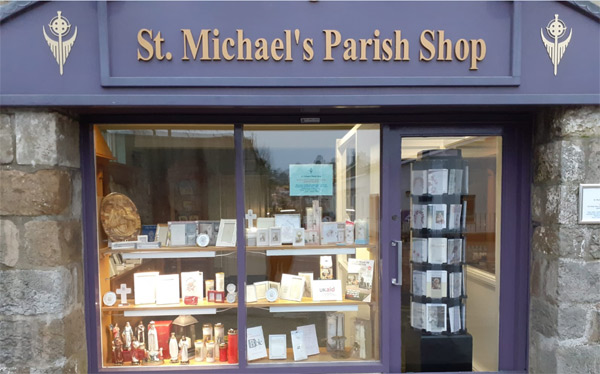 St Michael's Parish Shop,
A wide selection of Religious items on display - Mass Cards & Greeting Cards, Rosary Beads, Religious Art, Statues, Candles, Holy Medals, Crosses, Religious Gifts for Baptisms, Holy Communions, Confirmations, Weddings & Ordinations, as well as a selection of Bibles, Religious Books & Papal Documents.
A selection of Christmas stock - Cribs, Boxed Cards and Candles now available, as well as: Diaries & Calendars for 2022.
The new Liturgical Calendar 2022 "Ordo" now in stock.
If you are looking for something in particular, please feel free to ask.
Contact: 028-66322075 & leave a message for Fr Raymond.
Parish Office: 028-66322075
Parish Shop: 028-66324771 (during opening hours only).